The Golden Rules of Indoor Cycling
Are you considering adding another workout equipment in your indoor gym? Why not go with an indoor cycle? Contrary to many people's opinions, an indoor cycling training rack doesn't have limited functions.
As new high-tech stationary bikes get released each year, indoor cycling is likely to continue becoming more popular. Besides doing it as a sport, cycling is one of the best forms of cardio.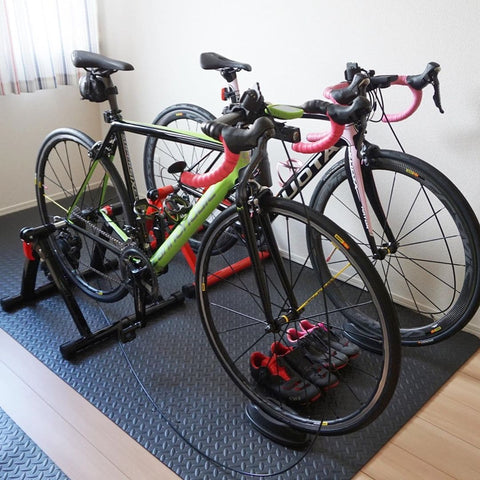 Although indoor cycling is not similar to track or outdoor cycling, it comes with numerous benefits. While you cannot go cycling outside in a storm or while it is snowing, you can comfortably do so indoors. Also, indoor cycling helps you train the correct posture.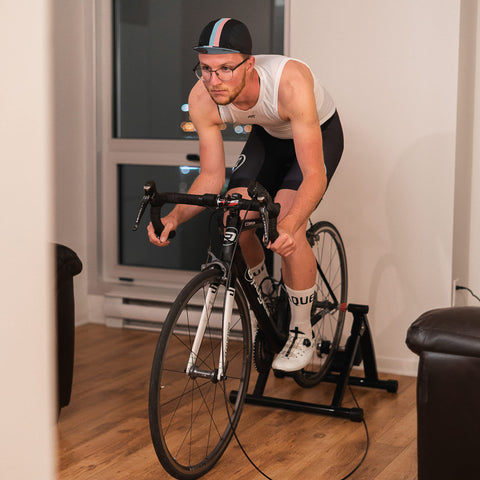 Here are the benefits and golden rules of indoor cycling.
What Are the Benefits of Indoor Riding?
While you will not be cornering or standing, an indoor trainer isn't a limited tool. It can help greatly in your training arsenal with numerous benefits. Here are some of them.
Posture and Pedal Stroke: Since you don't need to manage your bike around other riders, terrain, and traffic, it gives you the best setting to practice your pedal stroke while retaining proper posture. You can include a mirror in your setup to offer you self-guided feedback from the start to the end of your session. This translates to form over force, and you can achieve each interval while retaining proper posture.
Great Training in a Controlled Setting: Having specific interval training is highly effective when you don't have to worry about the natural outdoor terrain and variability. You also don't experience any coasting while on a trainer and the environment is controlled for specific intervals with no coasting effects.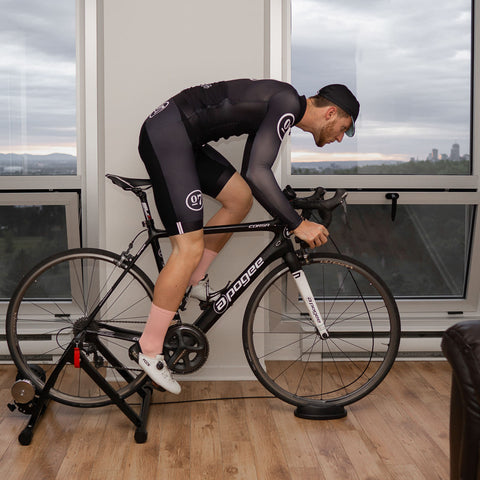 Intervals Specificity: People view training as a combination of effort with various specific RPM play. The most vital aspect of their training is what they call the end of the range. Most intervals are either strength endurance or extremely low cadence and some high RPM work at the end of the session. While it is a challenge to ride a suitable terrain outdoors, the trainer gives you controllable and instant intervals, in which you can maintain similar efforts to train physiology, without getting any limitation on your terrain.
The Training is Time Efficient: You will not enjoy clear skies and perfect weather all week. However, that doesn't mean that you should top training until the weather is favorable. With an indoor bike, you beat the challenge of quality riding efficiently, while avoiding nasty weather days.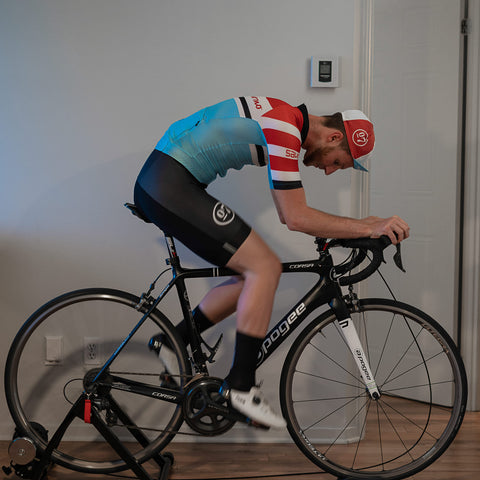 The Golden Rules of Indoor Riding
Before you hop on your indoor bike, there are a few rules you need to keep in mind. They include:
Always Maintain Proper Posture: Avoid riding with tense shoulders, locked elbows, and hips that are rotated back on the seat. Think of the rider you want to be and maintain the proper posture. Ingraining the proper postural habits will help you be a pro on the race track.
Execute Your Intent: Since you are working in a controlled setting, do your training effectively. Consider the intended output, at the intended cadence of an interval.
Keep Your Pedal Stroke Fluid: When you are riding indoors, get to appreciate, understand, and apply smooth pedaling and fluid. You can see and feel the chain bouncing if you are a quad-focused rider. It gives you a chance to refine and become a more fluid rider.
Go Outside: While riding indoors, always consider how the moves you are making would apply to your outdoor riding. Ultimately, your events and races are outdoors, and so, you need to join the dots on how your efforts also apply to becoming a great outdoor rider.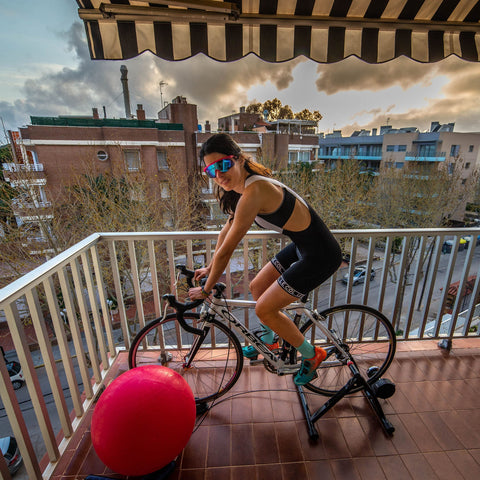 If you are looking for the perfect tool to help you with your performance arsenal, consider getting an indoor trainer stand such as this one. It comes with an easy bike release so that you can easily unclamp your bike and head out. Also, it fits any road or mountain bike, and so, you don't need to buy another bike for your indoor training.
Once you are confident enough, hit the outdoors. After all, your ultimate mission is to become a better outdoor rider. Use the benefits of an indoor trainer and apply the intervals, lessons, and habits outside for optimal performance.
---
244 comments
---
---